Leaders Of Influence: Top Los Angeles Doctors - Lin Chang
Custom Content by the Los Angeles Business Journal
Tuesday, February 1, 2022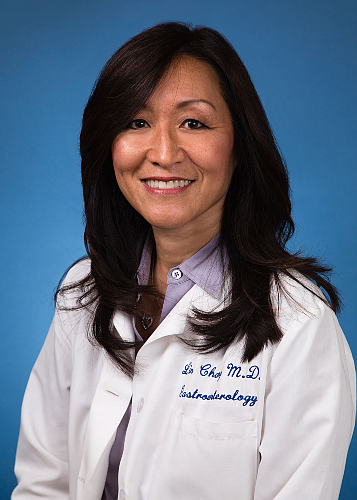 Gastroenterology 
Lin Chang
Vice Chief, Vatche and Tamar Manoukian Division of Digestive Diseases; Program
Director, UCLA GI Fellowship Program; Co-Director, G. Oppenheimer Center for
Neurobiology of Stress and Resilience
UCLA Health

Dr. Lin Chang earned her medical degree from the UCLA School of Medicine and completed her internship and residency in internal medicine at Harbor-UCLA Medical Center. She completed her gastroenterology fellowship training at the UCLA affiliated training program in gastroenterology. Dr. Chang's clinical expertise is in disorders of gut-brain interactions which include irritable bowel syndrome (IBS), chronic constipation and functional dyspepsia. Her research is focused on the pathophysiology of IBS related to stress, sex differences, genetic and epigenetic factors, neuroendocrine alterations, and gut microbiome and the treatment of IBS. She is co-director of the G. Oppenheimer Center for Neurobiology of Stress and Resilience.
Return to Index.
For reprint and licensing requests for this article, CLICK HERE.