Leaders Of Influence: Top Los Angeles Doctors - Michael Johns III
Custom Content by the Los Angeles Business Journal
Tuesday, February 1, 2022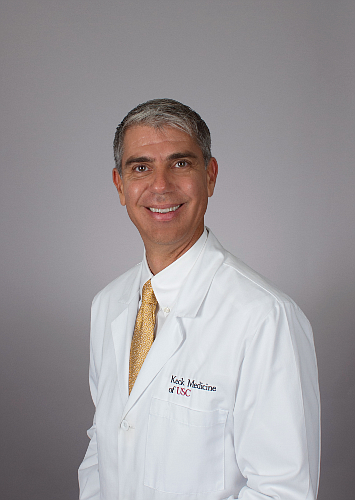 Ear, Nose and Throat 
Michael Johns III
Director, USC Voice Center Division Director, Laryngology Professor of Clinical
Otolaryngology USC Caruso Department of Otolaryngology Head and Neck Surgery

Keck Medicine of USC

Michael Johns III, MD has dedicated his career to the advancement of care for people with voice, swallowing, and airway disorders. The career accomplishments of which he is most proud are twofold: 1) the development of interprofessional care centers of excellence that have raised the bar for voice, swallowing and airway care; and 2) the advancement of minimally invasive office-based interventions for voice restoration. He created the Emory Voice Center, an interprofessional center of excellence in Atlanta, where he practiced for 12 years prior to being recruited to USC to develop the USC Voice Center, the first of its kind in the region. 
Return to Index.
For reprint and licensing requests for this article, CLICK HERE.