Avery Dennison Acquires Swiss RFID Company
Monday, February 7, 2022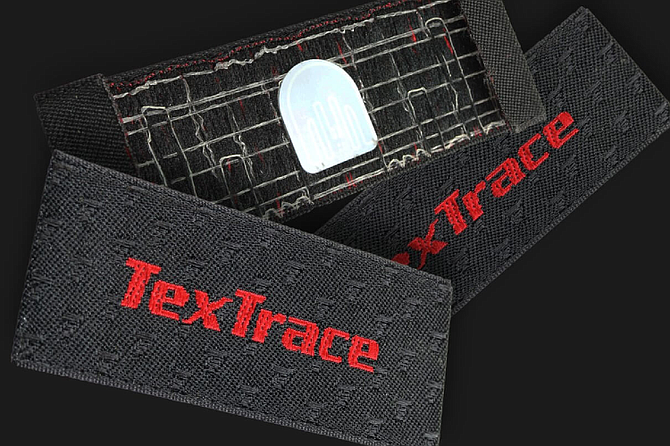 Avery Dennison Corp. in Glendale said last week it acquired TexTrace AG, a Switzerland-based maker of woven and knitted radio frequency identification (RFID) products that can be fully integrated into garments and used for theft protection, consumer interaction or self-checkout. 
The deal, which includes TexTrace's intellectual property, will expand Avery Dennison's "digital ID portfolio to offer integrated RFID solutions for the apparel industry" and "add significant value to the traditional way the apparel and retail sector uses RFID, creating the opportunity for a more sustainable and intelligent future in which digital IDs can live with the life of the garment," Francisco Melo, vice president and general manager of Avery Dennison's Smartrac division, said in a statement.
Avrey Dennison also reported generating $8.4 billion in net sales last year, a 20.6% uptick from 2020. Its label and graphic materials division accounted for $5.43 billion of total revenue in 2021, a 15.2% year-over-year increase, while its retail branding and information solutions division posted $2.2 billion in sales, a 35% increase. The industrial and healthcare materials division contributed $776.1 million, a 24% uptick from 2020. 
Avery Dennison had $747 million in adjusted net income for the year, or $8.91 per share. That compares to $555.9 million in net earnings it posted in 2020.
"Our strong performance comes at a challenging time as the global health crisis continues, supply chains are tight and significant inflationary pressures persist," President and Chief Executive Mitch Butier said in a statement. "2021 marked an important milestone for the company, as the final year of measurement for the five-year financial targets we communicated in early 2017. I'm pleased to report that we achieved our long-term goals for this period."
"For 2022, we expect to again deliver strong top- and bottom-line growth and are targeting continued progress toward our 2025 goals," said Butier.
The company's fourth-quarter net revenue added up to $2.2 billion, a 9.7% uptick compared to same period in 2020. Label and graphic materials' sales increased 3% to $1.3 billion, retail branding and information solutions jumped 30% to $659 million, while revenue from industrial and healthcare materials was up 2% to $193 million in the quarter.
During 2021, the company spent $1.48 billion on acquisitions, nearly all of which went to fund its July purchase Vestcom in Little Rock, Ark., which generates $400 million in annual revenue, operates 11 production facilities and has about 1,200 employee
s.
For reprint and licensing requests for this article, CLICK HERE.