Corridor Capital Sells Majority Stake in Nationwide Appraisal Company
Monday, February 7, 2022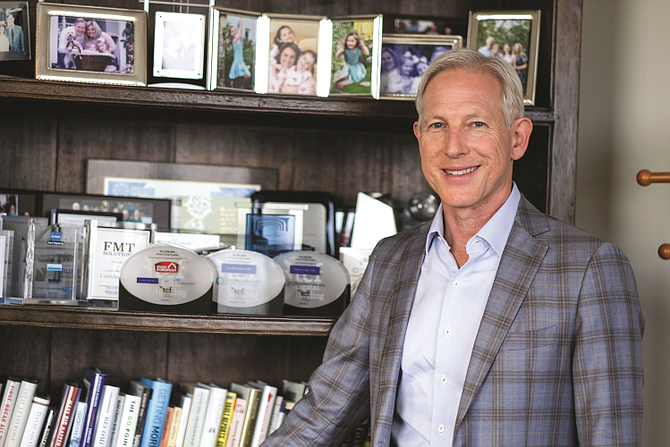 Sawtelle-based Corridor Capital has sold Nationwide Property & Appraisal Services, a portfolio company, to Bahrain-based Arcapita Group Holdings for an undisclosed sum. Arcapita Group Holdings is an alternative asset manager with more than $31 billion in transaction volume.
Corridor Capital, New York-based 747 Capital and Greenwich, Conn.-based Southfield Mezzanine, who are co-investors in Nationwide Property & Appraisal Services, will keep a minority interest in the firm.
"We are extremely pleased to have completed the acquisition of Nationwide," Atif Abdulmalik, Arcapita's chief executive, said in a statement. "This investment is a good fit for our U.S. private equity investment strategy, which is focused on acquiring asset-light business services and logistics companies, and also allows us to bring to bear our deep expertise in global real estate." 
Abdulmalik stated the firm was attracted to Nationwide's "highly cash generative business, experienced management team, and strong base of clients across the country."
"Close to 50% of Nationwide's customers have maintained their relationship with the company for over six years, highlighting the longevity of its customer relationships, and the company benefits from a free cash flow conversion rate of over 99%," he added.
Corridor Capital acquired Nationwide, which was founded by Andy Lazev and Ryan Hernberg, in 2016. Corridor helped the company achieve more than $140 million in annual revenue, up from $35 million before the acquisition.
To grow the company, Corridor named Sri Velamati chief executive of Nationwide and created an executive team. 
"Nationwide is extremely pleased to be partnering with Arcapita, a leading alternative asset manager partner that shares a mutual vision for the future and will support Nationwide in continuing to build on its core strengths of customer service, purposeful acquisitions and technology investment," Velamati said in a statement. "Also, we are thankful for Corridor Capital's continued partnership, which is a testament to their belief in Nationwide. Nationwide and its partners share the genuine goal of becoming a true leader in the appraisal management services industry that serves the interests of both its lender clients and appraisal vendors through adoption of best-in-class service models and investment in technology to streamline the appraisal process."
Corridor helped to improve financing functions and implemented a new approach to selling in the asset management company sector for Nationwide. Corridor also worked to create a fully tech-enabled platform to reduce turnover time, increase accuracy and allow the company to grow. Nationwide was able to grow through both organic growth and acquisitions.
"It has been an honor to work with the Nationwide founders and leadership team to help evolve an already highly competitive business into one of the stand-out leaders in the U.S. (asset management company) market," Craig Enenstein, chief executive of Corridor, said in a statement. "Corridor's purpose as a firm is to team with the management of small leadership companies to help them achieve their full potential."
Nationwide has become the second-largest independent appraisal management company in the nation, according to Arcapita. The company has more than 15,000 licensed appraisers. 
Neil Carter, managing director and Arcapita's head of U.S. private equity, said in a statement that "the $7.5 billion real estate appraisal services market has cumulatively grown by 32% since 2008. Nationwide is a leader in this sector and is well positioned to accelerate organic growth, drive efficiency and achieve margin improvements through its tech-enabled platform and continue to complete accretive acquisitions."
For reprint and licensing requests for this article, CLICK HERE.