Oaktree Capital Management Closes $3 Billion Fund
Monday, February 7, 2022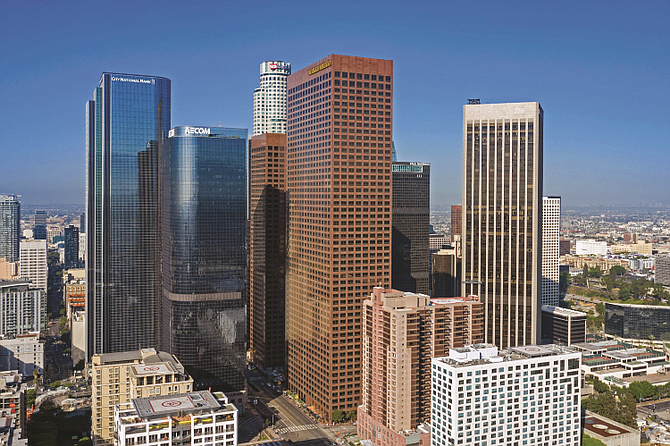 Downtown-based Oaktree Capital Management has closed its third global real estate fund and related vehicles, known as Real Estate Debt Fund III, with commitments of roughly $3 billion.
The fund is the largest ever for Oaktree's Real Estate Debt platform and 34% larger than its previous fund.
"This successful close is a testament to the strength of Oaktree's Real Estate Debt strategy and the global team we've built over the last decade," John Brady, portfolio manager and head of the global real estate group at Oaktree, said in a statement.
"Investors around the world increasingly want exposure to real estate debt due to its potential to offer attractive yields and total returns with less-than-commensurate risk relative to traditional corporate debt. We're delighted that our investors continue to appreciate Oaktree's differentiated approach, sourcing prowess and ability to add value in this space."
Oaktree's Real Estate Debt strategy, which launched in 2010, invests in commercial and residential real estate debt opportunities with the aim of achieving good risk-adjusted returns and income.
Real Estate Debt Fund III is specifically looking at commercial and residential first mortgages, commercial property mezzanine loans, real estate structured credit and real estate-related corporate debt, according to the company.
By the end of last year, the fund had already deployed $1.6 billion in investments in the United States, Europe and Australia.
"Oaktree's breadth and depth of experience and the Fund's flexible mandate allow us to offer our limited partners an all-weather credit strategy," Justin Guichard, managing director and co-portfolio manager of real estate debt and structured credit at Oaktree, said in a statement. "Our focus is on private loans and traded debt securities offering attractive relative value within the real estate industry that compare(s) favorably with the rest of the broader credit landscape. This ability to pivot to the most attractive opportunities available at any given time served us well as markets shifted in 2020 and 2021, and we believe it will continue to be a key driver of success going forward."
It has been a busy year for Oaktree. In December, it was announced that blank check affiliate Oaktree Acquisition Corp. II would merge with biopharmaceutical company Alvotech Holdings to take the Reykjavik, Iceland-based company public in a deal valuing the combined company at $2.3 billion.
Oaktree has raised other substantial real estate funds in the last year as well. In March, the company announced the close of Oaktree Real Estate Opportunities Fund VIII with total capital commitments of roughly $4.7 billion. The fund exceeded Oaktree's target of $3.5 billion.
Early in the pandemic, the fund was used for distressed real estate-related securities, but it has also been used for public and private real estate lenders and owners experiencing issues with their leverage.
Also in 2020, Oaktree became the first foreign distressed debt company to set up a wholly owned unit in China. The subsidiary, Oaktree (Beijing) Investment Management Co., was established using $5.4 million in registered capital. 
For reprint and licensing requests for this article, CLICK HERE.