Butterfly Equity Sells Majority Stake in Orgain to Nestle Health Science
Monday, February 14, 2022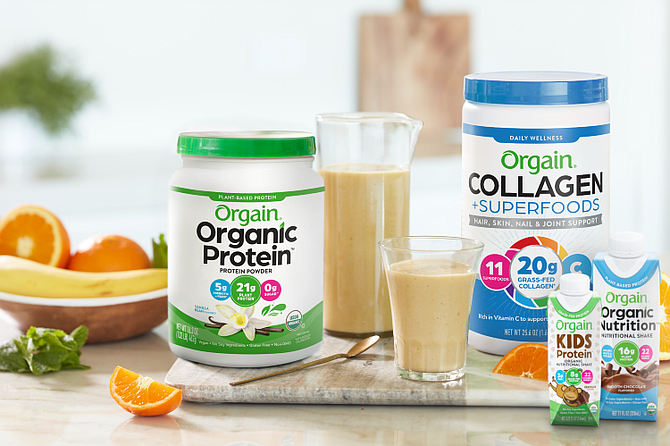 Beverly Hills-based private equity firm Butterfly Equity has agreed to sell its majority stake in Orgain, a leading plant-based nutritional platform. The terms of the acquisition by Nestlé Health Science, made official on Feb. 2, were not disclosed.

Since its founding in 2009 by integrative medicine specialist Andrew Abraham, Irvine-based Orgain has become one of the nation's best sellers of plant-based protein powders, shakes and snacks, according to Butterfly's announcement on the sale. Most Orgain products are certified organic, and all are soy-free, gluten-free, non-GMO, and free of artificial colors, flavors and preservatives.

"It's been inspiring to watch Andrew help pioneer the clean nutrition movement," said Dustin Beck, co-founder of Butterfly Equity, in a statement. "He's a visionary in the space, and his drive and passion, along with that of the entire Orgain organization, have created a truly remarkable business. We're excited to see what they will be able to accomplish ... alongside the perfect partner."

Butterfly, which specializes in the food sector, acquired a majority stake in Orgain in November 2019 alongside investors Ontario Teachers' Pension Plan Board and the Beijing-based equity firm DCP Capital. Beck said that Abraham and Butterfly, alongside Ontario Teachers' and DCP, would "retain significant minority ownership positions" in the company, with Abraham remaining as the company's chief executive.
 
Abraham said that through its new partnership with the New Jersey-based Nestlé Health Science, Orgain would "take a giant leap forward in pursuing that mission of providing accessible, healthy nutrition to all."
Kirkland & Ellis and Giannuzzi Lewendon acted as legal counsel to Orgain. BofA Securities, Goldman Sachs & Co., and Mally Collective acted as financial advisors to Orgain.
For reprint and licensing requests for this article, CLICK HERE.