LABJ Insider: LA Ranks Among Best Cities to Start a Business
Monday, February 14, 2022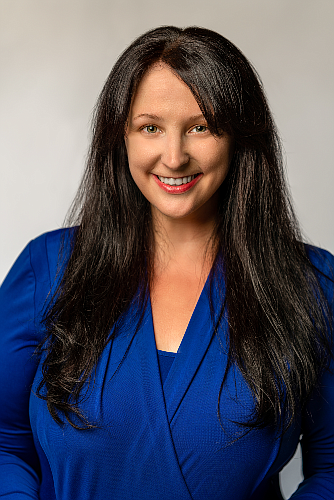 Because it's Valentine's Day, let's focus on some recent good news and signs of L.A.'s love for growth and development.
The Pasadena Community Foundation received the largest gift in its history this month in the form of a $10 million donation from the Margie & Robert E. Petersen Foundation, also based in Pasadena. The gift establishes the Margie & Robert E. Petersen Scholarship Endowment for Transition Age Foster Youth and the Petersen Scholars Program to provide support for transition-age foster youth in the L.A. region who want to pursue careers and technical education or vocational training.

"These students face additional challenges as they transition into adulthood, and the availability of wraparound support for financial, social-emotional and hardship needs will allow them to focus on priorities. … The Petersen Scholars Program will expand opportunities for (them) to achieve their career goals," Jennifer DeVoll, PCF president and chief executive, said in a statement.

The Margie & Robert E. Petersen Foundation was founded in 1997 by publishing magnate and Petersen Automotive Museum founder Robert Petersen and his wife, Margie.
PCF was founded in 1953 and manages nearly $160 million in charitable assets.

• • •
 
Perhaps one of the young people benefiting from an investment like a scholars' program will be inspired to start a business here. St. Louis-based real estate platform Clever released a report recently on the top 50 cities in which to start a business, and L.A. ranked No. 14. The study compiled research from various public data sources and weighted factors such as employment growth, business filing fees, number of patents and more.
 
The report found that L.A.'s 5.8% employment growth rate over the last 12 months was nearly 50% higher than the 3.9% city average nationally, making it the fourth-highest in the study. Other factors that put L.A. ahead included relatively low filing fees, with LLCs costing $75 compared to the national average of $154, and its high concentration of graduates from local universities.

• • •
 
Downtown-based ASM Global is holding what it calls the "largest job fair in live entertainment history" this week. From Feb. 15 to 17, the company, which owns and operates the largest portfolio of arenas, stadiums and theaters in the world, will aim to hire 1,000 employees by hosting job fairs in 100 cities on four continents. The company is hiring for hourly and salaried roles for various skill and experience levels.

• • •
 
And for the latest in executive hiring updates … El Segundo-based CenterCal Properties, a mixed-use developer and retail operator, appointed Paul Kurzawa chief operating officer. Kurazawa will focus on launching CenterCal's third-party services division. … Fintech company Dave Inc., based in West Hollywood, named Michael Goodbody chief marketing officer. … Global retirement, investment and asset management firm Mercer named Mustafa Faizani U.S. West market chief executive.
Faizani is based in L.A.. … Law firm Nixon Peabody appointed Sonia Nayak to lead its L.A. office. … NASA's Jet Propulsion Lab in Pasadena named Laurie Leshin director, effective in May. She is the first woman to assume in the role in JPL's 85-year history and will also serve as Caltech's vice president.
For reprint and licensing requests for this article, CLICK HERE.