LABJ Insider: Super Bowl Lift Reflects Overall Entrepreneurial Spirit of LA
Monday, February 21, 2022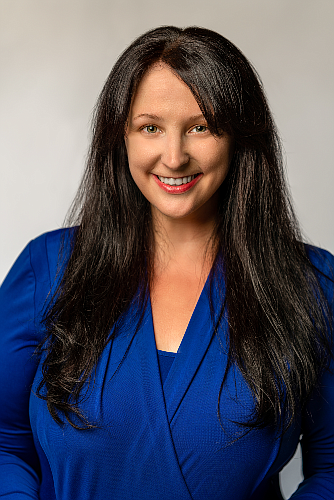 Whether you're still beaming from the Rams' Super Bowl win or cheering on your favorite Olympians, you've seen how a win not only happens in a moment but also reflects years of effort. Company founders and leaders go through a similar experience as they push to reach business goals.
 
Minority business owners, in particular, face hurdles disproportionately, but they're making noticeable gains, which you can read more about in this week's Minority-Owned Businesses Special Report starting on page 19. These advances are the result of unrelenting commitment to their goals as well as a combination of inspiration and determination coming out of the pandemic.

Although many business owners were unable to make it through the challenges of the last couple of years, others have flourished, especially online. In Los Angeles, 40% of microbusinesses — those with fewer than 10 employees — that were started before 2020 were online only; however, 56% of microbusinesses started after 2020 in L.A. were online only, according to the Venture Forward Winter 2021 report measuring online microbusinesses' impact on local economies.
 
Small businesses, such as some included in this week's special report, have leveraged the internet as well as the connections they have made through it, turning, for example, one business relationship into an exponential expansion of their brand's exposure. And corporations are similarly broadening their success by bringing on minority business owners as partners or members of their online programs and ecommerce platforms.

It's an exciting time to watch how these leaders take their teams and brands to the next level.

• • •
 
Speaking of the Super Bowl, it's not just the Rams who won, and it wasn't just a one-day win for L.A.
 
Businesses of all sizes stood to reap major economic boosts from the attention and activity that came with the game. The Sept. 2021 Economic Impact of Super Bowl LVI County of Los Angeles and City of Inglewood report by downtown-based Micronomics forecast economic benefits potentially exceeding $400 million.
 
Setting aside the more obvious beneficiaries like SoFi Stadium, small businesses felt a lift as well. Fairfax-based Bludso's Bar & Que, for example, which was one of the companies in the NFL's Business Connect program this year, told the Business Journal that the restaurant needed to double the size of its team from its usual 15 to 30 to handle the game day activity.
 
Bludso's Director of Community Relations, Trena Lawson, said the restaurant originally had 7,000 orders going into that day but ultimately fulfilled 12,000.
"We have a normal Super Bowl rush, but this felt like double," she told the Business Journal. "I think this was one of the biggest and best Super Bowls."

And the Micronomics report also offered an example of this kind of economic and social boost can have long-term effects: "The 1984 Olympics generated a surplus of over $232 million ... (and) a $93 million endowment managed by the LA84 Foundation, which has invested more than a quarter of a billion dollars back into Southern California communities."
 
With a win under its belt, other major events coming up and an undeniably strong entrepreneurial spirit, L.A.'s business community has the potential to emerge from this pandemic era stronger than ever.


For reprint and licensing requests for this article, CLICK HERE.