Ports Kick Off Year With Another Record Month
Monday, February 21, 2022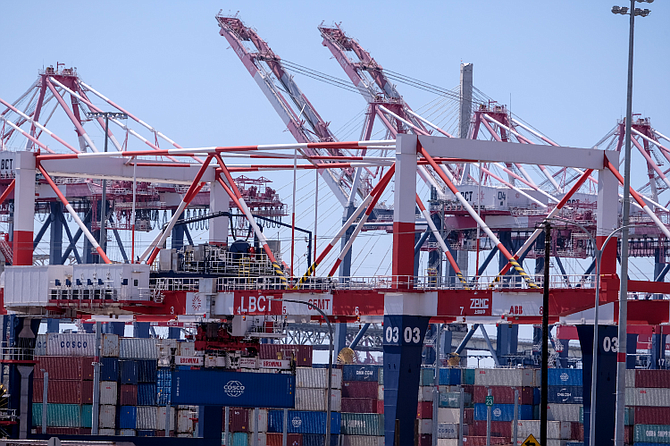 The San Pedro Bay port complex notched another record month of cargo volumes.
The Port of Los Angeles processed 865,595 twenty-foot equivalent units (TEUs) in January, 3.6% more than during the same period in 2021. The Port of Long Beach was right behind, moving 800,943 TEUs of cargo, a 4.8% increase over the same period.

During a video press conference held on Feb. 17, Port of L.A. Executive Director Gene Seroka attributed the latest records to an early Lunar New Year, which began on Feb. 1 and created a rush of cargo to get out of Asia before the holiday slowdown.

Imports at the Port of L.A. reached 427,208 TEUs in January, a 2.4% dip compared to the same period last year. Exports were also down, totaling 100,185 TEUs, a 16% decline. The volume of empty containers increased 21.4% to 338,202 TEUs.
 
The volume of imports unloaded at the Port of Long Beach was up 6.9% to 389,334 TEUs, while exports increased 5.9% to 123,060 TEUs. Empty containers shipped overseas reached 288,550 TEUs, a 1.8% uptick. Last year the port moved 9.3 million TEUs of cargo, up 15.7% from the previous record in 2020.

"Terminal capacity is finally opening up, thanks to support from our federal and state leadership, collaboration with industry partners, and the hard work of the men and women moving record amounts of cargo off the docks," Port of Long Beach Executive Director Mario Cordero said in a statement. "We expect to remain moderately busy into the spring as we make significant progress to clear the docks and process the backlog of vessels waiting offshore."
For reprint and licensing requests for this article, CLICK HERE.