Rexford Purchases Industrial Properties for $170 Million
Monday, February 21, 2022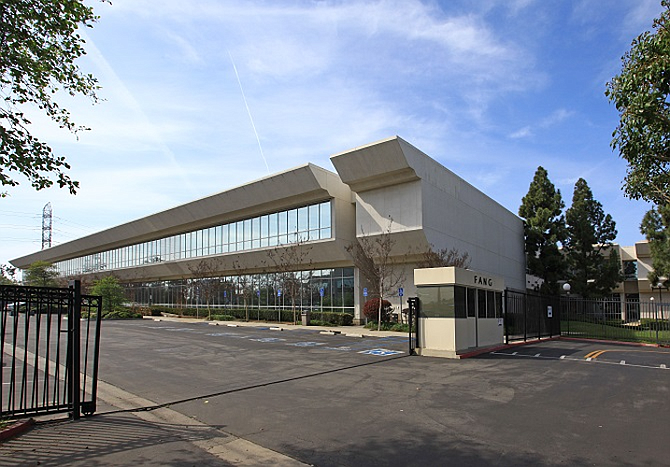 Getting off to a busy start this year, Sawtelle-based Rexford Industrial Realty Inc. acquired $170 million worth of industrial properties in January and February. The company also sold one property for $16.5 million.

Rexford used cash on hand and 1031 exchange money for the acquisitions.
"We are pleased to maintain our strong momentum into 2022 as our transaction activity continues to demonstrate Rexford Industrial's ability to capitalize upon our extensive research- and relationship-driven investment pipeline to acquire high-quality, irreplaceable industrial property with significant embedded value-creation potential within supply-

constrained-infill Southern California," Howard Schwimmer and Michael Frankel, co-chief executives of Rexford, said in a statement. "These investments are indicative of Rexford Industrial's substantial go-forward growth opportunity driven by our proprietary access to the world's fourth-largest industrial market, which surpasses in size all global markets except the entire national markets of the United States, China and Germany."

The largest asset by purchase price was 18455 South Figueroa St. and 501 W. 190th St. in the South Bay. Rexford purchased the 146,765-square-foot property for $64.3 million. The single-tenant flex project, which sits on nine acres, is fully leased. Rexford plans to redevelop the site once the current lease expires to create a single-tenant industrial building with high clearances and a 185-foot truck court.
 
The South Bay industrial market is in high demand. At the end of the fourth quarter, the vacancy rate in the market was a mere 0.6%, according to data from CBRE Group Inc.

Also in the South Bay, Rexford acquired a property at 19475 Gramercy Place in Torrance for $11.3 million. Rexford plans to reposition the vacant building, which is 47,712 square feet and sits on nearly two acres. Once it is leased, Rexford projects a cash yield of 5.2%.

In Wilmington, Rexford purchased a 29,760-square-foot property at 444 Quay Ave. for $10.8 million. The property sits on 1.6 acres near the port and next to another industrial property that Rexford owns.
 
Current tenant leases at the Wilmington site, according to Rexford, are 65% below market value. When the leases expire, Rexford plans to redevelop the site along with the site the company owns next door to create a single-tenant, low-coverage logistics facility. It is expected to create a 6.2% yield.

Further north, Rexford acquired a property at 24903 Avenue Kearny in Santa Clarita for $58.5 million. The 10.1-acre site's 214,436-square-foot building is fully leased. Rexford estimates the lease is 10% below market rates.

The vacancy rate in the San Fernando Valley in the fourth quarter was also just 0.6%, according to CBRE data.
The fifth asset acquired was a property at 14005 Live Oak Ave. in Irwindale. Rexford purchased the 5.1-acre property for $25 million. It has a single-tenant 56,510-square-foot office building with a short-term lease in place. Rexford plans to redevelop the site, building a 100,000-square-foot logistics facility with land for trailer storage.
During the fourth quarter, the industrial vacancy rate in the San Gabriel Valley was 0.3%, according to CBRE.

Rexford sold one asset in January, a 79,247-square-foot multitenant office and industrial building at 28159 Avenue Stanford in Santa Clarita, for $16.5 million.
Rexford plans to continue growing this year with more acquisitions.

"With over $450 million of additional investments under contract or accepted offer ...  our low-leverage, fortress-like balance sheet supports the expansion of our best-in-class portfolio and our ability to generate above-market cash flow growth and value-creation for our stakeholders," Schwimmer and Frankel said in a statement.


For reprint and licensing requests for this article, CLICK HERE.