Social Networking Platforms for Black Professionals Add Tools to Support Growth, Cultural Change
Monday, February 21, 2022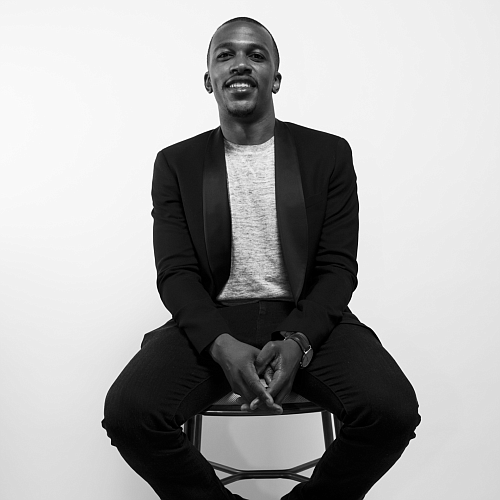 As businesses big and small implement diversity initiatives in response to larger cultural conversations about race, identity and representation, a number of tech companies are working to make sure that those businesses actually put their money where their mouths are. Valence Enterprises Inc. and The Black Business Company (BBCO) have created platforms to connect Black-owned businesses, Black entrepreneurs, and their allies to new and established firms in order to catalyze both financial opportunities and cultural change.

Founded in 2019 with a mission to "create massive economic wealth for Black professionals," Santa Monica-based Valence broadened its definition for client success after the Black Lives Matter protests in 2020 and seeing Black professionals disproportionately affected by the massive job losses caused by the pandemic.
"Our vision of the future is let's make sure that we are participating in these great achievements of business," Chief Executive Guy Primus told the Business Journal.

The company works to achieve that goal in a number of different ways, starting with its Bonds program, which facilitates conversations among a community of more than 150 members and 20 executive coaches to identify business opportunities. More granular is a curriculum developed by Valence with modules geared toward the mindset and the unique experience of Black professionals. Finally, the organization offers coaching for individuals and cohort groups of 10 to help members understand the logistics and infrastructure of their chosen fields.

Since 2019, Valence has grown its membership from 5,000 to 20,000, with a similar exponential growth in revenue after fundraising rounds totaling $7.7 million, according to Primus.
 
As the company eyes its next funding round, he said that the company's goal is both to celebrate the success of its members and to transform the larger perspectives of executives across all industries with regard to Black contribution and involvement.
"If we can demonstrate that we are making a market and that these individuals in our program are having success, then the valuation is a lot higher," Primus said.

Newer but no less ambitious is the East Hollywood-based BBCO, which bills itself as "LinkedIn for Black and Black-allied businesses." Since its site began beta testing in Nov. 2021, it has attracted more than 1,500 signups.
Founder Michael Sadler conceived BBCO last year to create networking opportunities that are similar to Valence's but also to maximize visibility for Black businesses using search engine optimization best practices.
 
"Lots of business owners I've worked with have been missing some of the very core basics," Sadler said.
BBCO helps businesses on its platform increase their visibility online so that consumers looking for companies that align with their financial and ideological values can find them. It also provides eligible companies with verified badges for Black-owned businesses and an insignia for Black-allied businesses.
 
"People really do oddly value these blue check marks," Sadler observed.
Currently, the company seeks donations of $5 or more per month from its members, but it hopes to generate revenue from paid placements in its newsletters, additional advertising tools and eventually a mobile app. But BBCO wants to transform the efforts of its team and the companies on its platform into big paydays, not just economically but culturally.
 
"We understand this is a big bet on a trend that people increasingly want to have meaningful ways to address the historical, social, monetary and political deficit," Sadler said. "I think that this is something that can help accelerate other people's timelines to do well and also do good."
For reprint and licensing requests for this article, CLICK HERE.