Valet of the Dolls' Business Model Helps Service Survive Pandemic
Monday, February 21, 2022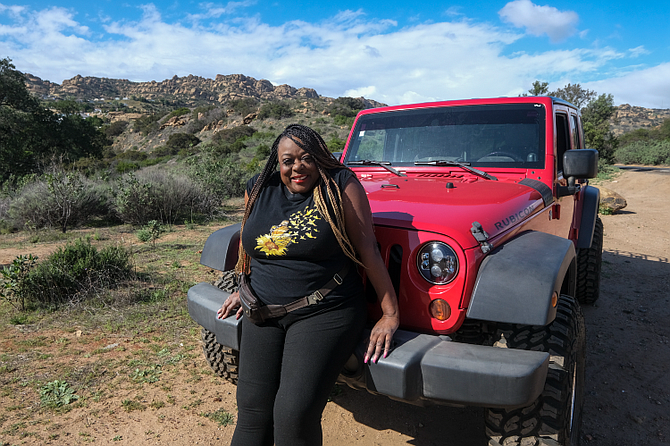 Women-led valet companies have a surprisingly rich history in Los Angeles — Illumination Hospitality's The Valet Girls, based in Beverly Hills, was founded in 1983, and The Valettes began operating in 1988. Malibu-based Valet of the Dolls has not only benefited from that foundation but has, under founder and Chief Executive Gillian Harris' leadership, refined the process to grow in this lucrative business niche.

Founded in 2003 after Harris worked from 2000 to 2002 for Valet Girls, Valet of the Dolls quickly grew thanks not only to her passion for "cool, pretty and expensive cars and being part of a workforce which is all female," but also her methodical preparation of the forms, permits and processes that she knew a solid valet business would need.
 
"I did everything that I needed to do in terms of templates so that by the time I opened the doors, the work was already done," Harris told the Business Journal. "The company that I had worked for originally did 19 parties when they did their first year. My first year was 119."

Harris said that the company increased the number of events it worked by about 100 per year until 2008 or 2009, when she realized that the key to longevity for her business was working smarter instead of harder.
 
"The real deal is it's really not about how many parties, it's about how many valets," she explained. "We make our profit per valet per hour, so if we only have two parties one weekend, that might be fine if those parties are big enough that they need 15 valets over there and 30 valets over there. It's still impressive to know how many clients you have, but it took me a minute to figure that out."

Soon, Harris had more business than she wanted, setting a record in 2005 for 19 events in a single day and regularly using as many as 85 valets.
 
By 2012 or 2013, she began limiting the number of events to 600 maximum per year, and when possible, using fewer than 50 to 60 valets per day. She explained that the key to finding that sweet spot was in determining the correct formula to put together quotes for her clients, combining the number of cars that are coming, the address ("the lay of the land," in her words) and the amount of time her company would be needed.
 
Then the pandemic brought her momentum to a screeching halt. Between March 2020 and July 2021, the company was contracted to work a total of nine parties.
 
"If not for the (Paycheck Protection Program) money, we would be done," she said.
Since then, Valet of the Dolls has started to rev back up. Harris said the company had 35 events in Dec. 2021, and even if she's hoping for tens of events in the near future instead of hundreds, Harris said that's still a 1,000% improvement from a year ago.
 
Moving forward, Harris is increasing compensation for her valets and fees for her services — and she said that both her employees and her clients seem happier than ever.
 
"I foresee just as much profit as before, with less parties," she said.
But after years of finding parking for other people's cars, Harris has realized she loves being behind the wheel of her own more than ever.

"I bought a Jeep and I'm into off-roading now, so I need certain weekends to be free," she said. "I think I might be done doing the massive events, but then I find I've got an addictive part inside me where I can't help it. So, I've got find that balance."
For reprint and licensing requests for this article, CLICK HERE.