Swoogo Raises $20 Million for Event Management Software
Friday, February 25, 2022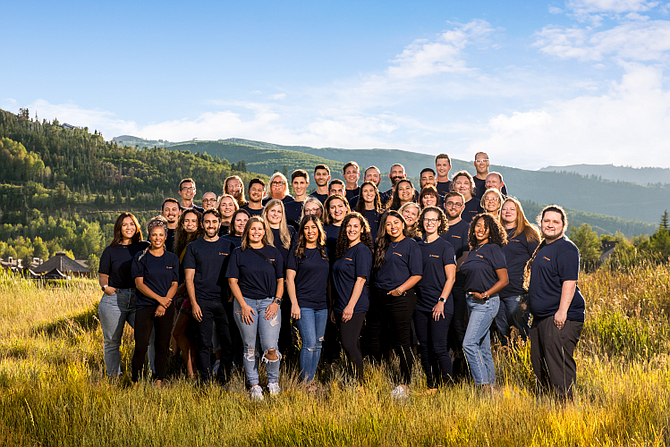 It was just two months into the pandemic when Chris Sykes took over as chief executive of Century City-based event management software developer Swoogo — a time when the events industry was experiencing unprecedented disruption.
"The first six months of Covid were especially challenging for event planners and organizers," Sykes said. "It was existential. They either pivoted to virtual events or they had no revenue."

Sykes said he immediately set out to ensure the company could support event planners attempting, often for the first time, to make large gatherings work in a digital setting.

"We were able to help customers learn and run virtual events," said Sykes. "We'd get messages from folks saying. 'My event agency would have had to shutter had you not helped us offer virtual events.'"

Sykes said Swoogo's ability to help planners and organizers shift their focus to virtual events allowed the company to continue a rapid pace of growth initiated in the years since its 2015 launch.

Swoogo was founded by industry veterans Leonora Valvo and Tim Cummins, who previously launched the event software developer Aventri Inc. (formerly Etouches). Sykes joined Swoogo when his firm, Century City-based Eagle Rock Capital Corp., acquired the company in 2020.

Swoogo's white-label software gives users the ability to build and customize the digital infrastructure supporting events, connect with attendees, and collect engagement data, among other functions.

Earlier this month, the company announced it had raised $20 million in a Series B funding round led by Boston-based Bain Capital, which Sykes said will help Swoogo continue to build its base of customers as it adds new features to address the changing needs of event organizers.

Though attendees are once again traveling to large conventions and conferences, Sykes said most event organizers are still experimenting with hybrid models that give those who choose not to attend an event in person the opportunity to engage with guests and speakers remotely.

Anticipating that hybrid events will become even more frequent, Sykes said new opportunities could arise for event organizers to engage with guests and offer more customizable experiences — providing they have the right digital tools at their disposal.

"What's motivating me over the next few years is (figuring out) how you take the best of virtual and then merge that with the best of in-person events," Sykes said. "How do you have a really amazing experience that meets the needs of folks who can't make it and want to engage remotely and then also the people who are traveling and want to be there in person?"
For reprint and licensing requests for this article, CLICK HERE.