LABJ Insider: Commercial Real Estate Takes New Look at Old Spaces
Monday, February 28, 2022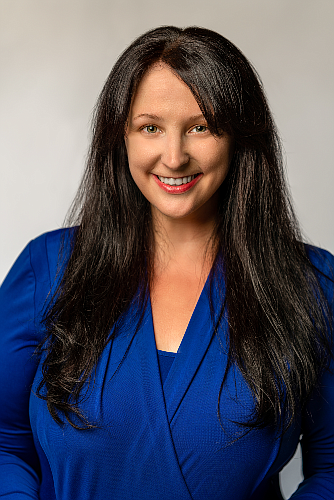 The Los Angeles Business Journal hosted Part 1 of the 27th annual Commercial Real Estate Symposium on Feb 23. Experts weighed in on the latest trends and developments impacting the greater Los Angeles commercial real estate market as it heads into 2022.
Not surprisingly, panelists first focused on "the office conundrum" as companies return to the office — or not — and, if they do, what that looks like.
"CBRE sees remote work on average of about 1 1/2 days a week going forward in comparison to about a half a day pre-crisis," Grafton Tanquary, executive vice president, CBRE, said. "In addition, we see about a 10% reduction and dedicated space per employee, but significant increase in 'we' space out there. Overall, it's probably kind of a wash. And companies will begin to increase hiring. … CBRE expects that will have a full office recovery in between four and four and a half years." 
This forecast compares to about six or seven years with the dot-com bust in 2001 and the financial crisis correction in 2008, he said.
And as might be expected, certain industries are leaning toward a hybrid model more than others. 
"I would define it as knowledge-based workers. … Financial services, professional services, and certainly tech and media are adapting hybrid models," said Tanquary. "Tech has been far and away the leader in office leasing activity … and they are also the most innovative and adaptive for hybrid models."
But whether employees come back to the office or settle into a hybrid model, the industrial market is seeing movement.
"Industrial pricing is absolutely on fire right now — both on the leasing, the low levels of vacancy, almost zero on Class A space," said Mike Condon Jr., vice chairman of Cushman & Wakefield. "Primarily we're seeing preleasing in the market. Land, we're seeing approaching and exceeding $200 a foot, and rents we're seeing Class A infill locations at more than $2 triple net. There have also been additional deal terms that we've been seeing limited to no concessions and almost no free rent. … It's a great time to be an industrial landlord. … And all that is just making for what is turning out to be one of the tightest markets in history."
"We do not see a slowdown for demand of our logistics space for new Class A but also the older inventory," said Lisa Reddy, vice president, leasing officer, for Prologis. "According to our Prologis research released earlier this month, demand for industrial space continues to outpace supply, and we think this is going to be the case until 2023."
One thing is certain. The commercial real estate market is not the same as it once was. 
"We don't believe there's a massive desire to return to enclosed shopping malls or department stores," said Lawrence Taylor, founder and chief executive at development firm Christina. "We're just buying up entire city blocks of retail that's vacant or nearly vacant (and) repositioning them."
Stay tuned … Finalists and honorees in a variety of categories will be announced in Part 2 of the Commercial Real Estate Awards on March 2.
For reprint and licensing requests for this article, CLICK HERE.