Dave Inc. to Make Nasdaq Debut in January
Monday, January 3, 2022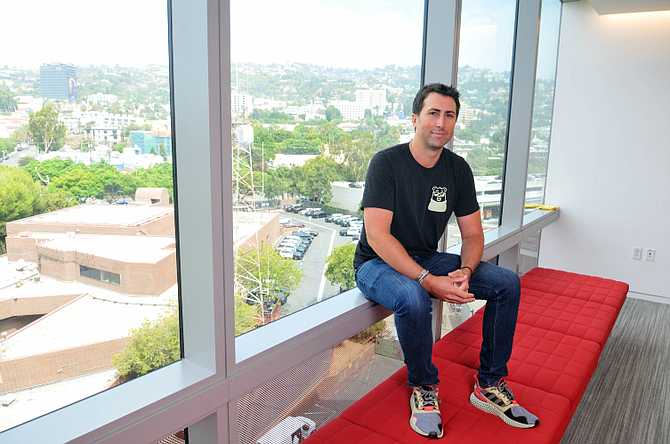 Dave Inc., a West Hollywood-based fintech and banking app company aimed at "leveling the financial playing field," will go public on the Nasdaq under the tickers DAVE and DAVEW in early 2022.

In preparation for its impending business combination with Dave, the publicly traded special purpose acquisition company VPC Impact Acquisition Holdings III Inc. announced Dec. 20 that it would withdraw the listing of its Class A common stocks and warrants. The companies, which merged under the name Dave Inc., anticipate the Class A common stock and warrants will commence trading on Nasdaq on or about Jan. 6, the day after the combination is expected to officially take place.
The planned merger gives the company, backed by big names like Mark Cuban and Capital One Financial Corp., a $4 billion valuation.

Launched in 2017, Dave is a banking app focused on helping consumers avoid costly overdrafts and other fees associated with traditional banks. The company said it now has a userbase of more than 11 million, up nearly 8 million from a company report in September 2019.

The service has no minimum balance fees, no overdraft fees and can help its users build credit and find side gigs, according to Dave's website. A company prospectus from early December said Dave's members have saved an estimated $1.5 billion on overdraft fees with the average member saving $160 in the first 12 months after opening an account.

The prospectus, released to stockholders in preparation for the planned combination, emphasizes the platform's impressive upward trajectory. Revenue in Dave's third-quarter increased 30% in 2021 year over year, from $120 million to approximately $158 million. Transaction revenue grew 956% year over year, while service revenue increased 22%.

Jason Wilk, chief executive of Dave, expressed optimism Dec. 24 about the company's continued momentum heading into the January merger.
"We are so proud to reach this milestone at Dave," Wilk said.
 
He added that the company was specifically created to combat the fundamentally broken nature of the legacy banking system, which rakes in billions of dollars a year off overdraft fees alone. Traditional big banks have hundreds of thousands of employees and thousands of bank locations requiring enormous infrastructure and overhead, Wilk said, and these costs are effectively passed on to consumers. Wilk said eliminating these extraneous costs provides enormous benefit to the company's users.

"As the first company to offer free overdraft, this recognition in the public markets is testament to our mission to help everyday Americans, especially those living paycheck to paycheck, achieve financial independence with our suite of breakthrough financial products," said Wilk. "With the backing of trusted investors and now the public, we look forward to building products that level the financial playing field."
The additional cash on the company's balance sheet from the impending merger will allow for more strategic flexibility, he said, and "an ability to compete in a way that we've not been able to previously."
 
Between the added value from the merger and the growing popularity of low-cost banking alternatives, Wilk said, the company reason for optimism heading into 2022.
"We're very much looking forward to starting our new chapter as a public company," said Wilk.

The merger is officially pending the result of a stockholder vote at a specially scheduled Jan. 4 meeting.
VPC Impact is a blank check company sponsored by private capital manager Victory Park Capital Advisors, which has invested about $6 billion across more than 120 investments since its founding in 2007.
For reprint and licensing requests for this article, CLICK HERE.