LABJ Insider: Don't Watch Trends, Adapt Strategies to Leverage Them
Monday, January 3, 2022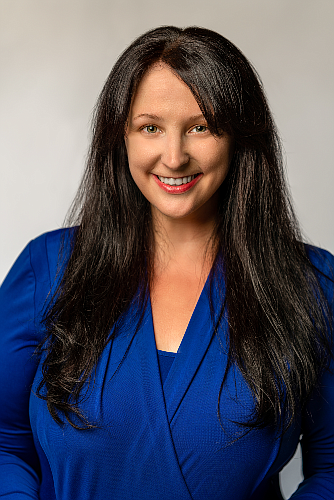 Welcome to 2022 where folks are itching to move forward but are still burdened with pandemic fatigue and uncertainty.
 
For individuals, scratching that itch continues to manifest in the form of "the big quit," as some are now calling the unprecedented wave of resignations and career changes. The dust from the great talent reshuffle will hopefully settle more this year as people align themselves with organizations that better suit their values and goals.

For businesses, the salve for the rash of changes they've survived over the last two years is in how they'll flex their adaptability muscles moving forward. Without a clear end to the pandemic on the calendar, companies are getting more adept at slipping the jab and cross of each Covid variant by equipping their remote workforces with better technology, strengthening their businesses through diversification and seizing new opportunities.

The common theme among these efforts — and most 2022 trend reports — is the mutual benefit of businesses and employees embracing shared values: people are important, technology is essential, accountability is no longer avoidable. If 2021 revealed anything, it's that these aren't platitudes anymore; they're requirements to attract and retain talent and grow revenue.

Century City-based management consulting firm Korn Ferry's "Future of Work Trends 2022" sums it up as a "new era of humanity."
 
"If 2020 and 2021 were years of unplanned reinvention, 2022 is where it gets intentional," the report states, emphasizing that action on environmental, social and governance concerns, rather than talk, will be a key differentiator between companies that struggle and those that thrive in the coming year.

The report includes survey findings that support this assertion: 37% of professionals say upskilling/reskilling current employees is the top way they are addressing the labor and skills shortage, and 49% of professionals say they would turn down a job offer if the company mandated that they go into the office full time.

"We are used to thinking about work in terms of jobs. … Successful organizations are shifting their thinking toward the capabilities needed to win in their marketplace," the report states.
 
Similar to rethinking roles in terms of adaptable skills rather than task-specific jobs, a shift in perspective on people can help an organization level up.
"Organizations still view (diversity, equity and inclusion) in terms of risk rather than opportunity," according to the report. "Seventy-seven percent have developed nondiscrimination, bullying and harassment policies compared to 31% who have integrated DE&I into business operations."

Shifting from merely mitigating risk to pursuing potential rewards could be the transformation companies need to navigate numerous industry-specific trends to watch in 2022. And with a gross domestic product of $659 billion, according to the Bureau of Economic Analysis, L.A. County with its diverse range of industries is sure to feel most if not all of them.

But the start of the year isn't time to just take stock of the trends to watch; it's time to hit the ground running. L.A.'s business community can lead the way. Let's get to work.
For reprint and licensing requests for this article, CLICK HERE.