How LA-Based Public Company Stocks Performed in 2021
Monday, January 10, 2022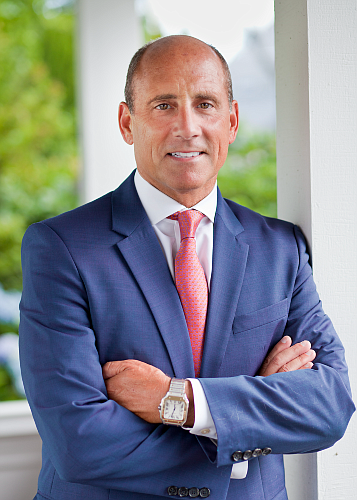 Buoyed by the city's position as a global leader in finance and technology, publicly traded companies in Los Angeles in 2021 maintained the previous year's strong performance though, overall, it did not show the same gains as major market indexes.
The Los Angeles Business Journal Stock Index, which tracks nearly 150 public companies based in Los Angeles, recorded a 52-week percent change of 0.3% while the Dow Jones Industrial Average rose 18.7%, the Nasdaq increased 21.4% and the S&P 500 was up 26.9%.

Los Angeles' most reliable earners were in the financial services and material industries, led by the El Segundo-based metal trader A-Mark Precious Metals Inc. Despite falling off the Fortune 1000 in 2020, A-Mark stock gained 146% over the previous year, closing Dec. 31 at $61.10. Not far behind on percentage gains was B. Riley Financial Inc., a Sawtelle-based financial servicer that gained 146% over its previous year, closing at $88.86 Dec. 31.
 
Other strong performers in the financial services industry include the Koreatown-based Hanmi Financial Corp., which gained 109% in 2021 and closed at year's end at $23.68, and Beverly Hills-based PacWest Bancorp, which gained 77.8% in 2021 to close at $45.17.

"Basic material companies are going to do very well this year," said Dean Kim, the executive director and research analyst at the independent investment advisory firm William O'Neil & Co. Inc. "Inventory's going to do very well, whether you're talking about oil, gas or even precious metals as there have been supply constraints ever since Covid hit."
 
Kim said the market has begun to react to signals of impending raised interest rates and the Federal Reserve's tapering announcement in November. Investors in the final quarter of 2021 began shifting toward sectors that performed well during the Fed's 2014 taper, Kim said, including health care, transportation, utilities, technology and finance, among others.

Los Angeles' biggest gainer in 2021 was Apollo Medical Holdings Inc., a health care management company based in Alhambra, which closed at $73.48 on Dec. 31. Apollo Medical's platform manages claims and acts as a gatekeeper for treatment of patients of independent physician associations, or IPAs, which in turn are consolidated groups of physician practices. Servicing 14 physician groups comprised of more than 7,000 physicians throughout Southern California, the sharp uptick in Apollo stock coincided with a series of announcements about the company's plans to expand nationally.

While its close for the year marked a 302% gain over the previous year, the stock has been on a steady decline since it's 52-week high of $133.23 in late November, a downtrend that's continued into the new year.

"Apollo had such a huge run-up, it's likely there's a lot of profit taking," said Kim, noting he remained overall positive toward the stock. "It's trying to catch support at the 200-day moving average."

The health care industry also won the top spot for L.A.-based decliners. Ontrak Inc., a Santa Monica-based behavioral health and telehealth company, ended the year at $6.29, an 89.8% decline over the previous year. The price plunge from its February peak of $93 was primarily driven by the loss of its two biggest health plan customers, which represented at least 40% of its annual revenue.

"With Ontrak, there's something wrong with this company. You can see earnings are decelerating," said Kim.
Ontrak Chief Executive Jonathan Mayhew, who took over following the significant stock decline, announced in September that the company would broaden the types of behavioral counsel it would offer to reach a wider swath of patients.

Santa Monica-based Activision Blizzard Inc. also took a significant hit over the course of the year, declining 28.3% over the previous year to $66.53 as of Dec. 31. The undisputed leader in online gaming until recently, the company has not released many new game titles, which might, in part, explain the drop in stock price. But the chief contributor is likely a series of investigations into workplace sexual harassment announced by the Securities and Exchange Commission and the state of California, creating intense media scrutiny and a public relations challenge for Activision Blizzard.

"I think it's a combination of things — those incidents and the fact that this company did really well 2019-2021," said Kim. "In the meantime, perhaps they're not putting out the updates or the new games that the market was expecting. There's also the fact that economy's trying to open back up, and people are moving away from playing games at home all day."
For reprint and licensing requests for this article, CLICK HERE.