LA Midsize Businesses Cite Reasons for Optimism in 2022 in JPMorgan Report
Monday, January 10, 2022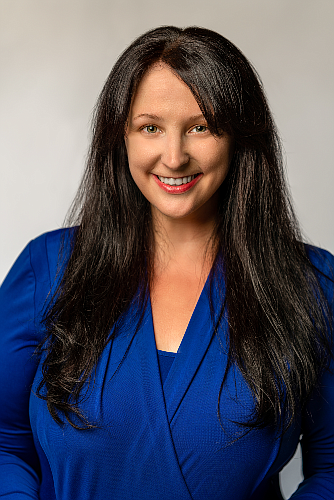 Midsize businesses in Los Angeles cite higher costs of doing business, ongoing supply chain issues and labor shortages as their top challenges in JPMorgan Chase's 12th annual Business Leaders Outlook survey on midsize companies in the United States. No surprises there.

What is a bit surprising about the 2022 report's findings is the level of optimism among survey respondents. Amid the uncertainty and fear that comes with the ongoing pandemic and the above-listed challenges, 79% of L.A.-area midsize businesses are optimistic about their performances in 2022, according to the report.
More than 80% anticipate revenue and sales growth in the year ahead, and nearly half expect their credit needs to increase as well.

The reasons for such a positive outlook come from two sides: how they're tackling ongoing challenges and how they're driving growth.
According to JPMorgan's findings, L.A.-area midsize businesses have tackled supply chain problems by adjusting their stockpiling strategies and increasing budget for costs related to moving products. They also have added suppliers from new areas.

And to recruit and hire much-needed talent, 60% of the survey respondents indicated they have or plan to increase wages while 48% have or plan to give employees more flexibility to work remotely.

Compared to the national findings in the report, L.A. businesses have taken more aggressive action on these fronts — by more than 10% in each of these areas, from adding suppliers to increasing wages — resulting in their optimism exceeding the rest of the country's: 62% of midsize businesses in L.A. are more optimistic about the U.S. economy versus 50% nationally.
 
 "The findings of our survey clearly show that the Los Angeles business community is energized and poised for growth in the year ahead," said Tony Sciarrino, Pacific segment head for middle-market banking and specialized industries at JPMorgan Chase Commercial Banking, who is based in Los Angeles. "Like many other parts of the country, our local business leaders and clients are facing challenges from clogged supply chains to the tight labor market, but these obstacles aren't anything they haven't dealt with before. The resiliency of Los Angeles business leaders — and their ability to reimagine and rebuild their companies — appears to be paying off."

The only topics L.A. seems to be more concerned about versus the rest of the country, according to the report findings, are in terms of digital business needs and Covid-related challenges. L.A. midsize businesses view "digital transformation" and managing their ecommerce tools and online presence as bigger ongoing challenges than businesses in the United States as a whole (41% vs. 17% and 23% vs. 11%, respectively). And 22% of L.A. companies view state and local Covid-19 guidelines as a top challenge versus 8% of the country as a whole.

But L.A. has a thriving tech industry that can help address digital needs. And, Covid, well, that's a fight everyone is still in together. These are ongoing concerns, certainly, but not enough to hinder the progress of L.A.'s thriving business community.
For reprint and licensing requests for this article, CLICK HERE.