LABJ Insider: President of Jewish Community Foundation of LA to Step Down After More Than 30 Years
Monday, January 17, 2022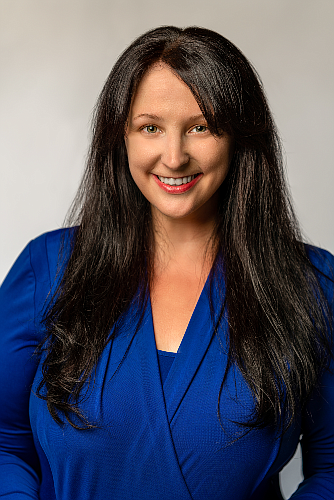 Marvin Schotland, who has served as president and chief executive of the Beverly Grove-based Jewish Community Foundation of Los Angeles since 1989 and was included in the Business Journal's 2021 LA500, is stepping down at the end of 2022.
During his tenure, Schotland grew the foundation's charitable assets from $90 million to $1.5 billion, making it one of L.A.'s 10 largest foundations and one of the largest Jewish community foundations in the country by assets, according to the foundation's Jan. 13 announcement.
 
The foundation, which was established in 1954, has provided grants to various causes and programs locally, nationally and in Israel totaling about $1 billion in the last 12 years, including $116 million in 2020. It launched what it called its biggest grant cycle in its history in September with a plan to distribute $3.7 million in grants. That money went to 21 local nonprofits and 23 synagogues to support pandemic recovery efforts.

"I am enormously proud of the tremendous growth over the past three decades and the impact of foundation grantmaking," Schotland said in a statement. "But this has been a team effort in every regard. It is enabled by the tireless work of our management team and staff, the dedication of our lay leadership, the support of our network of professional advisers, and the passion of our grantees. Of course, none of the foundation's success would be possible without the generosity of our donors."
Foundation Chairman Evan Schlessinger described Schotland's leadership as "pivotal."

"Marvin's steady-handed leadership through the enormous challenges of the past two years — let alone for more than three decades — speaks to his immense capabilities in motivating those around him to give their utmost. … We are extremely fortunate that he will lead the institution for another year to enable an orderly changeover."
The foundation will assemble a committee of its board of trustees to conduct a national search for Schotland's successor.

• • •
The University of La Verne received $1 million from the Pasadena-based Fletcher Jones Foundation to create an endowed professorship in artificial intelligence and grow its AI program. The nationwide search to fill the full-time professorship will begin this spring. The program's current AI concentration is the first offered in Southern California at the bachelor of science level, according to the university.
 
• • •
L.A. County surpassed a total 2 million Covid cases since the start of the pandemic last week, according to the public health department. The Great Talent Reshuffle was already driving companies to compete for and retain talent with benefits such as upskilling, but with Covid surges affecting more people in the workforce, now perhaps more than ever, is the time to make sure teams have backup plans and support staff trained and ready to step up as necessary. 
For reprint and licensing requests for this article, CLICK HERE.