Crypto IRA Software Creator iTrustCapital Raises $125 Million
Monday, January 24, 2022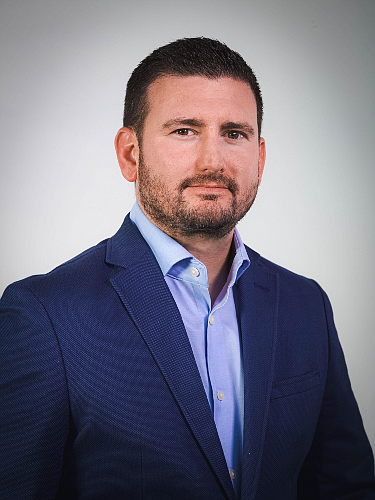 The Long Beach-based tech platform creator iTrustCapital Inc. secured a $125 million Series A equity raise for its Crypto IRA software platform, the company announced on January 19th, with a post-funding valuation exceeding $1.3 billion.
Already the world's largest platform for buying and selling cryptocurrencies through individual retirement accounts, the company has grown from $2 billion in total transaction volume to $4.5 billion within the last six months.
Kevin Maloney, senior vice president of investor relations at iTrustCapital, said the company planned to use the proceeds to expand its product and service offerings, scale client service and development teams, explore strategic acquisitions, and launch additional marketing channels.
"We'll do it by the book from the get-go and carefully deploy the capital, expanding our products, expanding our team — we want to double our technology team […] But the biggest chunk would be for marketing," said Maloney.
Marketing through YouTube influencers has helped bring in roughly a third of the company's active userbase, Maloney said, which currently sits at around 25,000. The average age of a crypto investor is between 21 and 35-years old, but Maloney said iTrustCapital's client base "includes thousands of working professionals" whose age skews higher.
He compared the service to larger cryptocurrency exchange platforms like Coinbase Global Inc. and Gemini, with more focus on transparency and access, low fees, and a simple, secure, and seamlessly integrated operating system. Maloney said iTrustCapital is more akin to a traditional broker-dealer, minus the commission fees.
"There's over 13 trillion in U.S. retirement assets, so while we realize there is some great competition out there, there's more than enough to service for everyone," said Maloney.
Maloney said the company, which was co-founded by the firm's president, Blake Skadron, started with only $1.3 million in total seed capital secured from friends and family in 2018. The first year the service launched in 2019, the company made about $14,000 in revenue, Maloney said. In 2020, that number jumped to $3 million, and in 2021 it increased to just shy of $50 million in revenue. The jump in activity was largely attributable to the explosive growth in crypto in recent years, but Maloney said the company's offerings have taken great strides forward since its initial launch, largely in response to customer requests and feedback.
"Crypto is going to play a major role in economic growth, and I think Americans are really eager to participate," Maloney said. "We've been prioritizing building trust through transparency and access."
In a statement, iTrustCapital Chief Executive Todd Southwick said the latest funding "offers us great strength and further credibility as we bring our service to the tens of millions of new investors coming into this rapidly expanding market."
"We bootstrapped ourselves into the position as the industry leader by focusing on having the best product with excellent client service — and thus grew organically within the crypto community," said Southwick.
The round was led by New York City-based venture capital firm Left Lane Capital, which invests in high-growth internet and consumer technology companies. Left Lane Chief Executive Matt Miller, who will soon join iTrustCapital's board of directors, said iTrust serves clients in a "formidable and fast-growing market opportunity that traditional financial institutions have not fully addressed."
"We were impressed by iTrustCapital's lean, focused approach, world-class management team, significant revenue growth, and strong reputation in the crypto IRA ecosystem," Miller said in a statement accompanying the funding announcement.
For reprint and licensing requests for this article, CLICK HERE.