Ports Move Record Amounts of Cargo in 2021
Monday, January 24, 2022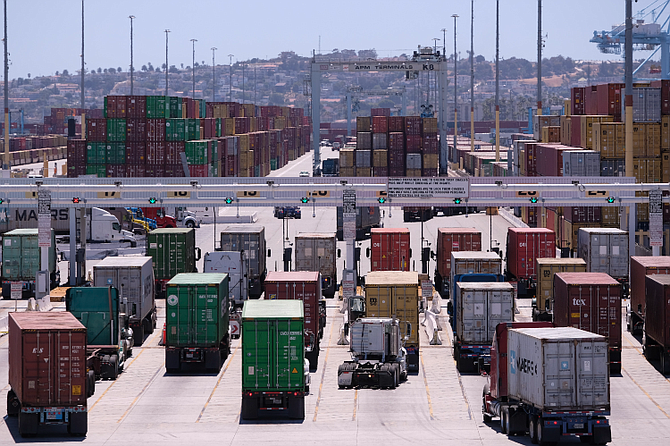 Cargo volume that passed through the San Pedro Bay last year broke previous annual records by double digits.

The Port of Los Angeles processed about 10.7 million twenty-foot equivalent units (TEUs) in 2021, 13% more than the 9.4 million TEUs it recorded in 2018. Meanwhile dockworkers and terminal operators at the Port of Long Beach moved 9.3 million TEUs of cargo, up 15.7% from the previous record of 8.1 million TEUs processed in 2020.

"This incredible milestone was achieved by the skilled workers who keep goods moving through the supply chain as we continue to seek solutions to improve efficiency, attract business and build for the future," Port of Long Beach Executive Director Mario Cordero said in a statement. "I look forward to enhancing productivity in 2022 by advancing our move toward 24-7 terminal operations, deploying data-sharing technologies for our industry partners, and continuing our infrastructure improvements."
For reprint and licensing requests for this article, CLICK HERE.