LABJ Insider: 2022 Money Issue Explores Current Financial Trends
Monday, January 31, 2022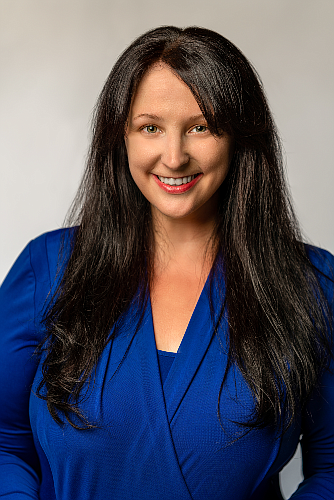 Covid continues to surprise markets with anxiety-inducing surges and unexpected business opportunities. The Business Journal's annual Money Issue takes a closer look this year at specific aspects of various financial sectors that are attracting investor interest, disrupting business models and inspiring new deals.

These features and profiles highlight the work of both established companies and startups. They also reflect the L.A. business community's efforts to stay on the cutting edge of technology, jump on bandwagons like NFTs while they're still lucrative, and diversify their companies.

Between the expert insights and hundreds of companies included in this year's directories, the issue can serve as a resource to help businesses find the ideas, contacts or potential funding sources they need to create even more opportunities in the year ahead.
• • •
Speaking of fundraising, local institutions and organizations are pulling in donations to expand their initiatives.
 
USC and UC San Diego announced they will share a $50 million gift from the San Diego-based Epstein Family Foundation for Alzheimer's research equally. The funding will be used to conduct both independent and collaborative research at the universities to identify new Alzheimer's therapies. USC also announced it will use some of its share of the funds to enhance research between the USC Alzheimer's Therapeutic Research Institute and the USC Mark and Mary Stevens Neuroimaging and Informatics Institute.
• • •
The University of La Verne and Commerce-based TELACU Education Foundation have partnered with Santa Clara-based cloud networking and security services firm Infoblox to launch the Infoblox Diverse Student Course program. The program is designed to introduce students, particularly people of color and women, to cybersecurity career opportunities. Students who complete the program are eligible to earn certificates in DDI, which integrates core network services such as DNS, DHCP and IP address management.
• • •
Catching up on comings and goings … St. Francis Medical Center in Lynwood has appointed Larry Barnard chief executive. Barnard has more than 14 years of experience in health care leadership and operations roles, including most recently as the Nevada market president for CommonSpirit Health, for which he oversaw several hospitals and clinics. … Mark Thorpe has resigned as chief executive of the Ontario International Airport Authority, one of the four airports servicing the greater L.A. area, effective Mar. 31. … Commerce-based Gehr Group's hospitality-focused investment firm, Gehr Hospitality, promoted Molly Caccamo to executive vice president and chief operating officer. She joined the company in 2017. … Law firm Munck Wilson Mandala has named Jenifer Wallis co-managing partner of its Century City office. She represents technology and entertainment clients in litigation, copyright infringement and related matters. … Beverly Hills-based private equity firm Levine Leichtman Capital Partners has named Micah Levin and Matthew Rich partners in the firm and appointed them to its executive committee. They previously served as senior managing directors.
For reprint and licensing requests for this article, CLICK HERE.